Fit-Line Global works with top distributors around the globe. From the United States to Europe; Taiwan to Malaysia and more, we partner with companies who get our quality products into the hands of customers. Selecting a distributor is an important aspect of our quality customer service and on-time delivery. We select key partners to make sure our premier product gets to you on-time and in perfect condition.
Below is a list of current distributors we work with: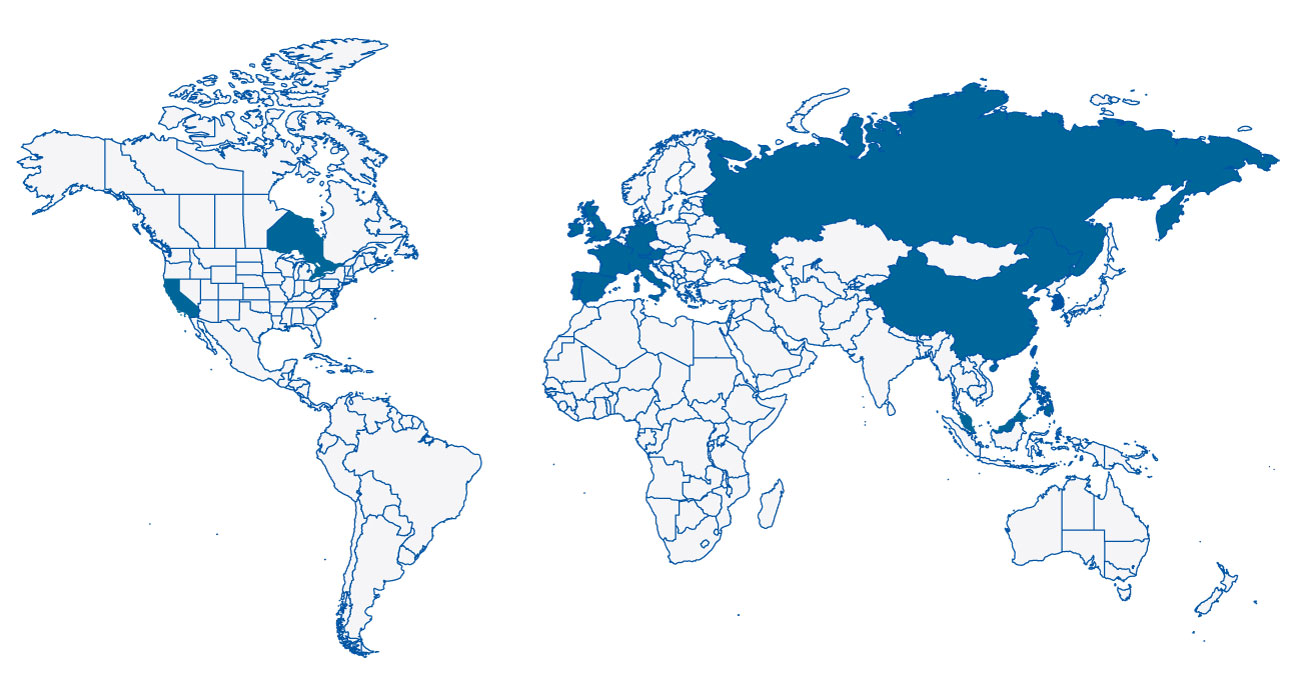 USA
Harrington Industrial Plastics
Valin Corporation (Headquarters)
Canada
Chemline Plastics Limited
Singapore & Malaysia
Aspire Technology Pte Ltd
Taiwan
JYE YEU Enterprise CO., LTD.
Korea
SCC.CO., LTD
18-12, 5th-Gil, Gusung2-ro,
Giheung-Gun, Yongin-City,
Kyeonggi-Do, Korea.
Contact: GH.Han
Tel: +82-31-283-8899
Fax: +82-31-283-8866
Mobile: +82-10-3793-9331
E-mail: dh.han@scc21.co.kr
China
Lush Mount
Room 913, No. 999, Zhongshan
West Road
Changning District, Shanghai, China
Post Code: 200051
Contact: Alex Hung
Tel: + 86-21-32503690
Fax: + 86-21-32503830
E-mail: marketing@lush-mount.com
HKTI (location in mainland China)
Hong Kong
HKTI International Limited
Unit A21, 6/F., Block A
Proficient Industrial Centre
6 Wang Kwun Rd.
Kowloon Bay, KLN., Hong Kong
Contact: Ben Wong
ben@hkti.com.cn

Tel: +852-3541-9984
Mobile: +852-6688-1678
Mobile: +86-139-1887-7411
www.hkti.com.cn
Philippines
Europe
Germany, Austria, Eastern Europe, Russia, U.K., Ireland & Scandinavia
France, Spain, Portugal & Switzerland, Belgium
Italy