For over 25 years, Fit-Line Global™ has been a leading designer and manufacturer of innovative, patented and cost-effective fitting solutions for high-purity fluid processing applications to the semiconductor industry. While Fit-Line Global delivers innovative engineering solutions to our customers, we are also cognizant of the need to minimize our global environmental impact. We view these industry challenges as an opportunity to invest in sustainable and socially responsible solutions for our multi-stakeholder community.  As such, Fit-Line Global takes a comprehensive approach to managing its impact on the environment and local communities. The Company's commitment to environmental consciousness benefits our people and the planet, while at the same time, it just makes good business sense.
To this end Fit-Line Global has a pro-active environmental compliance process that actively engages our partners to provide a full material disclosure or FMD that enables us to know the exact content of our products.  We then use this data to ensure compliance with local and international regulations that are focused on human and environmental protection. This ensures our customers are also in compliance and that our products can be properly stored, used, recycled, or discarded to minimize any potential impact on our local and global environments.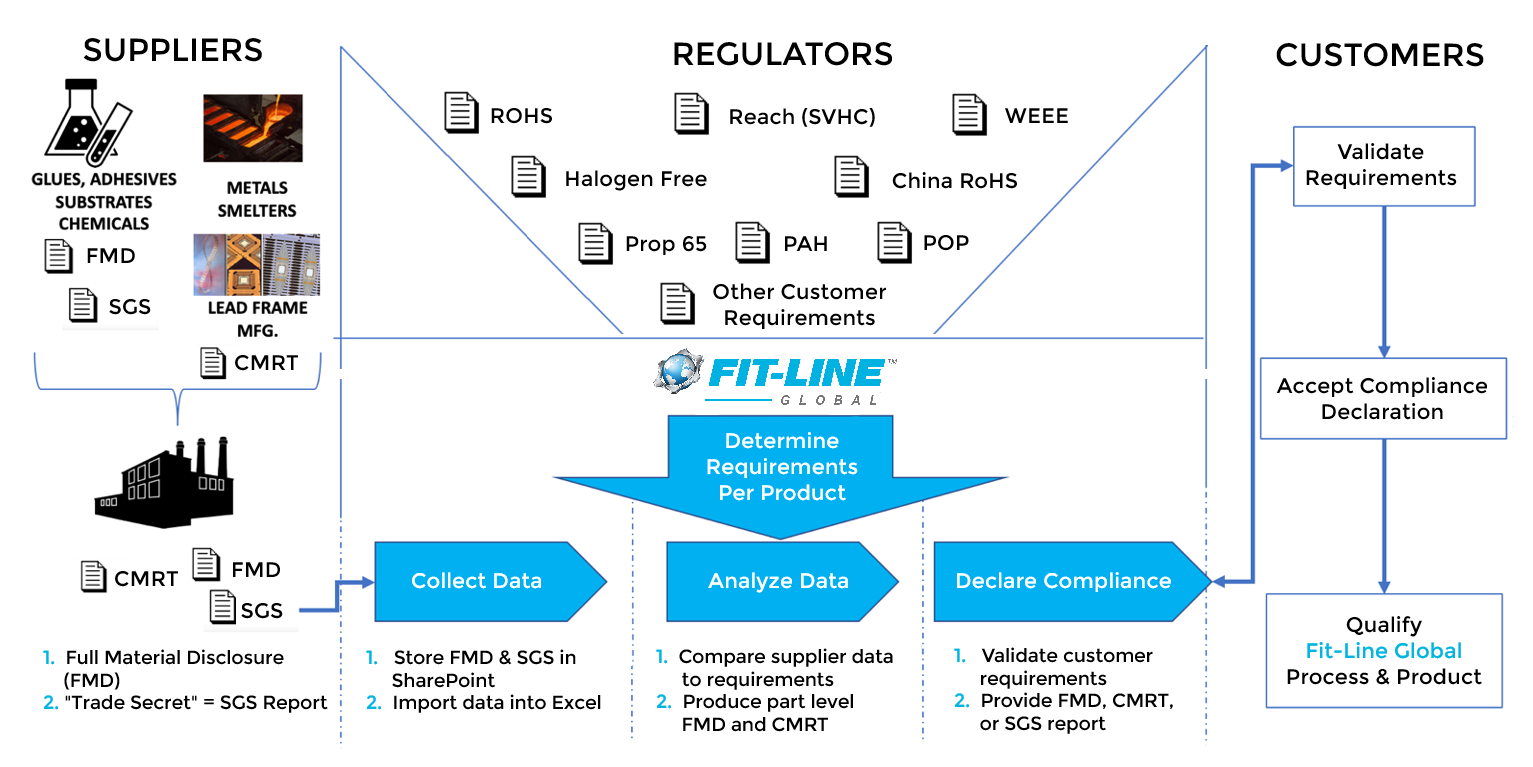 At Fit-Line Global our supply chain works for our customers and for our planet.  Our process enables us to produce a FMD for our products at the time a product is released to the market or upon customer request.  This process meets the needs of our customers, while minimizing our global footprint.
Quality without compromise of Our Planet; that's the Fit-Line Global way!